We serve industries that utilize pneumatic conveying, material handling, the components within these system such as blowers, vacuum pumps, tube/couplings, etc. We specialize in the Plastics Industry and target Extrusion, Injection Molding, Blow Molding, and Thermoforming.
---

Velocity PD Blowers and Packages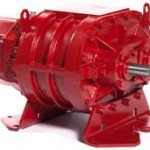 Velocity Blowers is the industry leader for positive displacement blowers and vacuum pumps. Superior engineering and the longest warranty in the United States. We offer drop in replacements for all major blower models. The Velocity Tornado and Hurricane Blower series offer better performance, premium bearings, larger oil sump, oil sight glass on all models, and built in noise reduction capability, and the quietest standard blower offered. We also offer the largest inventory ready to ship in the United States.
Product Brochure
Velocity Blower Replacement Chart 2013
Velocity Vacuum Blower Package Highlights 2016
---

Kongskide Wate Handling Solutions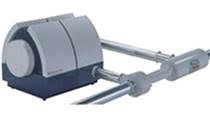 Industry leader and expert in trim and waste handling solutions for the plastic, paper, and packaging industry. Kongskilde also specializes in filtration, fines removal, and pneumatic conveying systems. Patented venturi, OK quick clamp ducting, and modular systems that are unmatched in quality and performance.
Kongskilde Pneumatic Conveying
Kongskilde Waste Material Handling
Kongskilde Venturi Systems
Kongskilde Railcar Unloading
Kongskilde OK Piping
---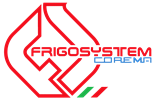 Frigo Heating and Cooling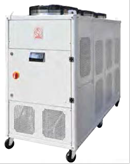 World leader in elaborate concepts in heating & cooling. Founded in 1970 in Italy by Sergio Grassi and has become the experts in temperature control systems. Products and systems to include central chillers, Dry Portable TCU's & Hot Oil Units, Abiabatic Chillers and Dry Coolers, Central Pumping Systems.
---

Cincinnati Fan

World leader in fan and blower technology since 1956. We offer centrifugal, axial, high pressure, forward/backward inclined, and airfoil series. Flows to 51,965 CFM and horsepower from ¼ to 125Hp. Excellent customer service and engineered reliability unmatched in the world.
---

AirTech Vacuum Airtech Vacuum Inc. is a leading supplier and manufacturer of vacuum and pressure solutions for industry.
Established in 1982 with headquarters and manufacturing located in New Jersey with satellite locations in Georgia and San Francisco. Standard and customssure solutions for industry. Established in 1982 with headquarters and manufacturing located in New Jersey with satellite locations in Georgia and San Francisco. Standard and custom products include Regenerative Blowers & Vacuum Pumps, Oil Free & Oil Lubricated Rotary Vane Vacuum Pumps, Claw Vacuum Pumps & Compressors, Liquid Ring Vacuum Pumps, Oil Free Medical Systems, Boosters and also offering the largest stock of replacement parts for Busch, Becker, Rietschle, Orion oil flooded and dry rotary vane vacuum pumps in the United States.
---

Bin Level Measurement Solids & Liquids Established in 1953,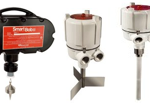 BinMaster® is an ISO 9001:2008 certified company that designs and manufactures reliable, solid-state point and continuous bin level indicator and control systems and sensoring devices used while storing or processing powder and bulk solids.
---

A world leader in steel corrugated storage bin manufacturing and flexible auger system.

GSI offers the strongest storage tanks in the industry utilizing a 5 gauge steel sidewall and solid wide flange steel beam roof support. GSI also offers the most complete line of flexible auger products and components in the world. Economical solution for storing and conveying plastic pellets, regrind, or flake material. Subsidiary of the AP Global Group.
---


H-P Metflo products offers tubing, bends, and fittings for pneumatic c

onveying and industrial vacuum applications. Components such as tubing, compression couplings, elbows, Camlock fittings to name a few. Materials offered in Aluminum, Carbon, Galvanized, and Stainless Steel
---

Universal Silencers Universal is the world leader in providing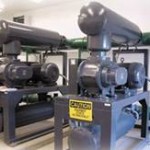 engineered acoustic, emission and filtration solutions for all industrial markets.  Standard and custom noise and filtration solutions to match your need.  When noise and filter needs arise, call on Velocity and Universal.
---

The Nederman Group The Nederman Group is a world leading
supplier and developer of products and solutions within the environmental technology sector. The global leader in industrial air filtration and resource management. MikroPul Dust Collectors, Pneumafil & Mendardi Filters, Nordfab QuikDuct, Central Vacuum Systems, Oil Mist Eliminators and more.
---

SOLIMAR PNEUMATICS is the world leader in aeration and material flow products. Engineered designed and manufactured components

for the efficient movement of bulk materials in the food, pharmaceutical, mining, petroleum and construction industries.
---

Rotolok USA is the industry leading bulk material handling specialists for product flow and metering in the U.S. since 1982. Rotolok manufactures rotary valves,

diverter valves, slide gates, double dump valves, and weigh valves. Located in Monroe, N.C. with a large ready to ship inventory and unmatched factory technical and sales support.
---

Worldwide Plastics Auxiliary Processing Experts in Controls, Precision Blending & Conveying, Air Ring & Profile Control, Gauge & IBC Control. Also your strategic

partner in plastics recycling, powder feeding & processing, heating & cooling processes as well. World Headquarters in Busto Arsizio, Italy with USA Headquarters in Chicago, IL along US Partners across the country.
---

Industry experts in centrifugal blower and air knife delivery systems. 50 Years of experience in designing the world's best

centrifugal blower and air knife system. Whether you are removing water from your extruded PVC profiles, metal shavings from extruded aluminum sheets, or replacing the use of compressed air, Paxton and Velocity is your solution.
View Product Line
View Air Knife Brochure
---

Bulk Material Handling Experts for Plastics, Cement, Aggregate, and Food Industries

since 1969. Industry leading quality and design for all your bulk handling and processing needs. Specializing in Air Filtration, Conveying, Discharging & Metering, Level Monitoring, Vibration, and Mixing for any application.
---

Precision Feeders for the Plastics Industry. Feeders for virgin or regrind and/or fluff.

Volumetric with the easiest controller in the industry. Economically priced as the leader in the industry. Patent Pending New Filterless Vacuum Receiver and Conveying System. Also offering Inline Magnets for metal contamination control.
---

LEAP Engineered Products manufacture the best performing pneumatic conveying eductors offer low cost solution to trouble free convey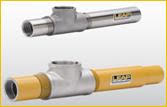 ing of bulk solids. With convey rates of up to 20,000 pounds per hour and no moving parts, the conveying eductor can be operated 24 hours, 7 days a week with no maintenance requirements. When you need to convey bulk solids of any type, call Velocity to design your educator system. Available in Carbon and Stainless Steel.
---

KB Duct is the nation's largest manufacturer of industrial sheet metal components.

We're one of the nation's oldest manufacturers of industrial sheet metal, with over 100 years of customer service and customer satisfaction. Quick Clamp Together or Flanged Ducting, Blast Gates, Slide Gates, Transitions, Floor Sweeps, Spark Busters, Suction Hoods and More. Available in Galvanized and Stainless Steel.